Access
Your City.
Designed to make getting around on foot and by bike easy, Galleria on the Park also has the TTC and airport connections you need.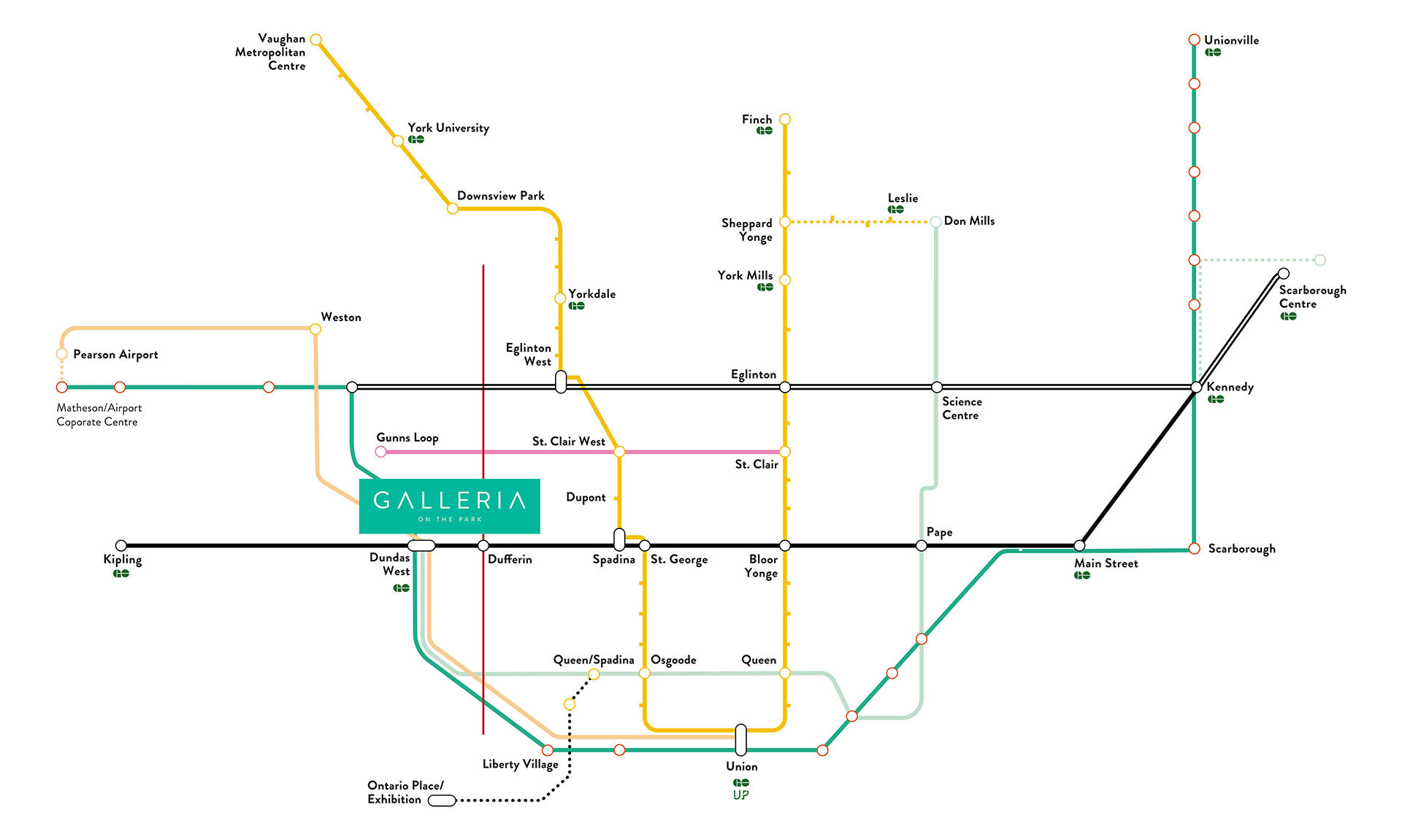 Walking
Galleria on the Park has a walk score of 92, which means everything you need to access is on your doorstep. For exercise and as a viable transportation option in itself, you can easily walk south to Bloor or north to St. Clair, and along Dupont in either direction. And from your suite, it's only a 1-minute walk to the closest bus stop.
Highways
Dufferin Street takes you south and connects you to the Gardiner Expressway.
Biking
Galleria's thrilling new park will incorporate cycling lanes that connect to the city's existing infrastructure for cyclists. You'll be able to ride from home to the bike lanes on Lappin, Dupont, Davenport, and Bloor.
Union-Pearson Express
Need to catch a flight from Pearson Airport? The Union-Pearson (UP) Express train makes a stop right next to the Dundas West subway station. You can also take a quick trip on the UP to Union Station in the Financial District.
Brochure
Browse, Share and Download.